Exceptional People, Excellent Service
For over 30 years, EPES Logistics has been delivering all types of cargo, safely and on-time. Many changes have been made as new times and challenges presented themselves, but we have never compromised on quality. This commitment can be seen through the many awards and recognitions we have received over the years.
We illustrate a timeline below to convey the way we manage change. We believe if you aren't growing, you are falling behind. At the same time, we also believe that growth must be managed responsibly. You can see that we have carefully chosen one step at a time to ensure that all employees and customers have a positive experience without any growing pains. We continue to make that promise to all who partner with us.
October 1988

Activated Vantage Systems as a transportation and marketing company

March 1995

Changed name of Vantage Systems, Inc. to EPES Logistics Services, Inc.

September 1998

Acquired S&H Transportation (now EPES Freight Management)

March 2006

Opened flatbed and specialized equipment division

May 2006

Opened office in Atlanta, GA

July 2006

Awarded SmartWay Logistics Provider of the Year

August 2007

Opened 24 hour operations office in Laredo, TX

November 2007

Awarded Broker of the Year by National Association of Small Trucking Companies
July 2011

Opened office in Charlotte, NC

May 2012

Acquired Meredith Transport, Inc in Archdale, NC

December 2012

Acquired Cargo Masters, LLC in Charlotte, NC

June 2013

Acquired Freight Shakers USA, Inc. in Atlanta, GA

July 2015

Opened EPES LTL Division

August 2016

Acquired Epic Logistics, Inc. in Smithfield, NC

October 2016

Acquired Performance Logist-X, LLC IN Charlotte, NC

December 2016

Acquired Login Logistics, LLC in Charlotte, NC

January 2019

Acquired Right Freight Solutions

May 2022

Acquired A Cooper Logistics, LLC in Oakwood, GA
CORE VALUES
EPES Logistics' Core Values
These guiding principles keep us on the right path by reminding us what is truly important in running an organization. Employees of every level at EPES are expected to stay true to these values when fulfilling daily goals.
Integrity
We will honor our commitments to our customers, co-workers, and the communities in which we do business.
Ethics
We believe that ethical business practices define the character of our company.
Financial Stability
We recognize that profitability allows us to reinvest resources and grow our company on a solid foundation.
Continuous Improvement
We believe that the continuous improvement of people and processes is the key driver to success.
Customer Satisfaction
We listen to each customer and anticipate and respond to their needs in a timely and effective manner.
WHAT DOES THIS MEAN FOR YOU?
SHIPPERS
Knowing that we hold these values dear (and every employee accountable) means that you can trust your precious cargo to our team. You are in good hands when you choose EPES.
Are you ready to learn more about our shipping services?
Learn More
Carriers
We vet our network of carriers extensively, selecting only those that meet our rigorous standards of quality. The rewards are handsome: full trucks and less down time, to name a few.
Do you feel you have a place among the best, apply today!
Apply Today
Applicants
EPES Logistics' values make it easy for you to succeed in your role and have fun while doing it. Clear career paths mean you know exactly how to grow at our company.
Do our core values sound like you? Apply today!
Apply Today
2022 - Finalist
2020 - #2 Large Company
2019 - #1 Large Company
2018 - #1 Large Company
2017 - #3 Mid-Size Company
2016 - #2 Mid-Size Company
2015 - #1 Mid-Size Company
2014 - Finalist
2013 - Finalist
2023 - #13 Large
2022 - Finalist
2021 - Finalist
2020 - #15 Medium
2019 - #25 Small to Medium
2018 - #15 Small to Medium
2017 - #5 Small to Medium
2016 - #6 Small to Medium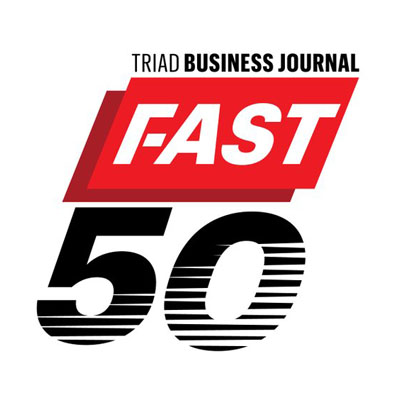 2022 - #26 in the Triad
2020 - #34 in the Triad
2019 - #1 in the Triad
2018 - #14 in the Triad
2017 - Finalist
2016 - Finalist
2015 - #13 in the Triad
2014 - #14 in the Triad
2013 - Finalist
2012 - Finalist
2010 - Finalist
2022 - #17 in NC
2020 - #6 in NC
2019 - #8 in NC
2018 - #31 in NC
2017 - #23 in NC
2016 - #24 in NC
2015 - #16 in NC
2014 - #14 in NC
2013 - Finalist
QUALITY
These Quality Objectives are the gold standard in everything we do.
UNDERSTAND NEEDS
Listen to, understand, and meet the needs of every customer and carrier to provide the best experience possible.
SUPERIOR TRAINING PROGRAMS
Empower every employee with the knowledge and resources to reach their full potential, positively impacting company success.
MEASURE AND ANALYZE
Measure key company operational elements to ensure decisions are informed by data.
UNWAVERING FOCUS
Use our workflow and problem resolution process to constantly uncover new ways to promote financial growth and company stability.
ALWAYS BE IMPROVING
Always strive for higher goals, utilizing our Quality Management System and continual process improvement.
WHAT OUR CUSTOMERS SAY
At EPES, our customers mean everything to us.
Our goal is to exceed every customer's expectation for value and service. We promise to listen to each customer, anticipating and responding to their needs in a timely and effective manner.
This promise and our "Make it happen" attitude is how we retain customers year after year.
On average, we have over 1,000 customers ship with us every year.
Customers experience an average tenure of over a decade being served by the EPES team.
Some of our longest-running customers have been with us over 20 years.
Don't just take our word for it.
Check out what some of our customers are saying about us: